BRYAN BINIAK
FOUNDER & CEO
Bryan Biniak is the CEO and founder of ConnectedTravel. He brings more than 25 years of experience within the technology, entertainment and automotive sectors to ConnectedTravel and the creation of the connected vehicle platform and application services. He most recently served as an EIR at NGP Capital – Nokia Corporation's venture capital business, where he was an investor in growth stage virtual reality, augmented reality, connected vehicle and IoT companies. Bryan holds a B.A. in International Relations, Business & Economics from Boston University.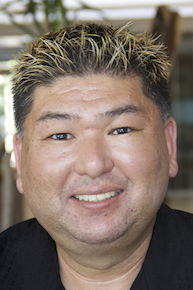 DON KURAMURA
FOUNDER & CTO
Don Kuramura is the Chief Technology Officer and Co-Founder of ConnectedTravel, where he utilizes his skills and experience to contribute to the development of strategy and furthering of technological advancements for the company. Don brings more than 25 years of software engineering and technical experience to the ConnectedTravel team. He's held positions with some of the world's leading technology companies including Microsoft, Nokia and Sony. Don holds a B.S. in Electrical Engineering and an M.S. in Electrical Engineering from UC San Diego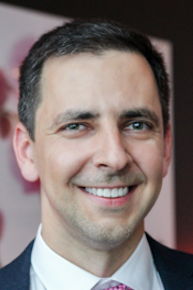 Gabor Sebok
Chief Product Officer
Gabor Sebok leads the Product, Program, and Account Management teams of ConnectedTravel, focusing on high-performance delivery and execution excellence. Gabor brings 20+ years of technology industry experience in consumer electronics manufacturing, telecommunication, computer software and cloud computing space. Prior to joining CT, he worked for Microsoft Corp. and Nokia Inc. for 23 years in various leadership roles. In his last position he served as a Director of Business Programs & Engineering Operations at Microsoft Corporation, leading the Strategy Deployment and Operation of the Cloud and Enterprise - Commercial Software Engineering group worldwide. Gabor holds a B.S. in Business Administration & Management with Specialization in Economics & Foreign Trade from EDUTUS University.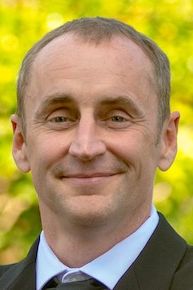 Steve Roche
Chief Architect
Steve Roche is chief architect of ConnectedTravel, where he brings 25 years of professional software development experience. He contributes to the design and development of the platform and mobile applications and to lead R&D projects. Prior to joining ConnectedTravel, Steve worked as a consultant for 20 years designing and developing software ranging from embedded, desktop, mobile and cloud based. Working for both small startup companies to larger corporations such as Microsoft, Nokia, and Sony. Steve holds a B.S. in Computer Engineering from Boston University, and a M.S. in Intelligent Systems Robotics & Control from UC San Diego.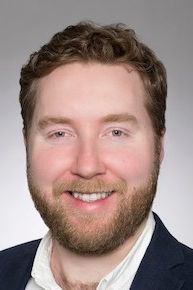 Henry Skelsey Jr
Vice President, Head of Monetization and Operations
Henry Skelsey Jr leads Operation and Monetization at ConnectedTravel. Henry brings 10 years of corporate strategy, product, and operations management experience from a variety of industries; including AdTech, Retail, and Management Consulting. Prior to CT, Henry led strategy, operations, and data analytics for GroundTruth's Retail and Restaurant business vertical. As part of his role, he oversaw the launch of new retailer focused products as well as helped launch GroundTruth's self-service platform. He spent several years as a member of Walmart's ecommerce and corporate strategy team, where he helped launch Sam's Club's Chinese online platform. Additionally, Henry worked in the Retail, Private Equity, and Healthcare practices at A.T. Kearney. Henry holds a B.A. in Political Science & Chinese From Wake Forest University, and an M.B.A. from the Darden School of Business at the University of Virginia.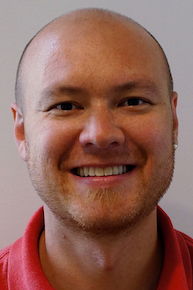 Jason Davis
Vice President, Product Development
Jason Davis is a founding member of ConnectedTravel and leads product development. Jason has 20+ years of experience within the digital production, mobile entertainment and mobile network sectors. Most recently as a Producer at Microsoft and Nokia, Jason produced original mobile and tablet applications for Rovio, Michelin, Burton, Warner Brothers, CNN and Trip Advisor. Prior to that, Jason held Senior Product Manager and Marketing Manager positions at Ericsson HQ in Sweden where he created and launched 2 new platform offerings, helped integrate 3 acquired companies and created Ericsson's internal Consumer Applications Strategy to guide product investment decisions. Jason holds a B.A. in Media from UC San Diego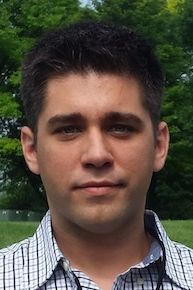 Stavros Mallios, Ph.D.
Data Scientist
Stavros Mallios is the data scientist of Connected Travel. His primary responsibilities are the performance evaluation and identification of improvement opportunities for in-market consumer applications. Prior to joining Connected Travel, Stavros completed his PhD dissertation in computer science and engineering at Wright State University. He developed Virtual Doctor, a human-computer dialogue system that operates as a physician's assistant and interacts with patients in natural language. His interests are in the area of artificial intelligence, machine learning and data analysis. Stavros holds a B.S. and a M.S. in Computer Engineering & Computer Science from the University of Patras, and a Ph.D. in Computer Science & Computer Engineering from Wright State University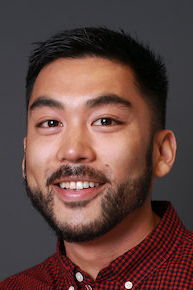 John Miyao
Community Manager
John Miyao is the Community Program Manager for HyperDrive® Rewards. His primary responsibilities include user engagement, retention and support. He works closely with Connected Travel's development team to build out features on both the front and back end applications to create a rewarding user experience. He comes with 7 years of experience in the Technology industry working in eCommerce and ticketing. John holds a B.A. in Economics from the University Washington.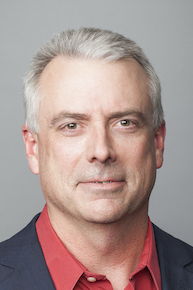 JIM MAINARD
BOARD MEMBER
Jim serves as a Board Member of ConnectedTravel and is currently President of Technology Acceleration Hub at Shiseido Corporation. He is a co-founder of ConnectedTravel and previously served as President and COO. He spent 20 years at DreamWorks Animation in executive roles including EVP of Strategy and New Business Development and SVP of R&D. He spent 5 years at TRW as a Aerospace Engineering Program Manager and Systems Engineer. He holds a BS in Computer Science from USC.