BRYAN BINIAK
CEO
Bryan Biniak is the CEO and founder of Connected Travel, a connected vehicle platform and application services company that, together with Honda Innovations, recently launched a first-of-its-kind mobile infotainment, commerce, and rewards platform and the automotive industry's first consumer application system to gamify the driving and riding experience.
Bryan has more than 25 years of experience within the technology, entertainment and automotive sectors. He most recently served as an EIR at NGP Capital – Nokia Corporation's venture capital business, where he was an investor in growth stage virtual reality, augmented reality, connected vehicle and IoT companies.
Prior to that, Bryan served as General Manager of Developer Experience at Microsoft Corporation. He also served as Global Vice President & General Manager at Nokia Corporation leading its worldwide application and developer ecosystem and store for its feature phones and smart devices.
Bryan's previous positions also include CEO of interactive TV platform developer Jacked, Senior Vice President & General Manager for Mobile at American Greetings Corporation, Executive Vice President Sales & Marketing Moviso at Vivendi Universal, CEO of China based MusicZone and Vice President of Harmonix Music Systems – developer of Guitar Hero and Rock Band.
Bryan holds a Bachelor of Arts degree in International Relations, Business & Economics from Boston University. He currently serves on the Board of Boston University's College of Arts & Sciences, as well as the Boy Scouts of America's Western Council.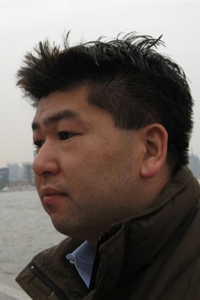 DON KURAMURA
CHIEF TECHNOLOGY OFFICER
Don Kuramura is the Chief Technology Officer and Co-Founder of Connected Travel, where he utilizes his skills and experience to contribute to the development of strategy and furthering of technological advancements for the company.
Don brings more than 25 years of software engineering and technical experience to the Connected Travel team. He's held positions with some of the world's leading technology companies including Microsoft, Nokia and Sony.
Most recently, Don served as the Director of Innovation & App Development at Microsoft. His responsibilities included leading a global team in delivering the best-in-class showcase apps across Microsoft's consumer and commercial ecosystem along with its mixed reality features.
At Nokia, Don and his team developed more than 200 mobile apps, many of them for global partners including Adidas, ESPN, PGA Tour, CNN, Bloomberg, The Weather Channel, DreamWorks Animations, Sesame Street, Warner Bros. and Red Bull. Throughout his time there, Don launched innovative techniques and filed patents in areas including mobile communications user interfaces, augmented reality technologies, map and location-based technologies.
Don holds a B.S. and M.S. in Electrical Engineering from the University of California, San Diego where he was also a Graduate Student Research Assistant in the Computer Vision Laboratory.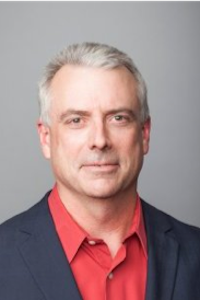 JIM MAINARD
BOARD MEMBER
Currently a board member for Connected Travel, Jim Mainard brings more than 25 years of experience as a senior media and technology executive, innovator and entrepreneur, to contribute to the overall strategy, direction and development of the company. He previously served as President and COO with Connected Travel.
Jim currently serves as President of Shiseido Corporation's global Technology Acceleration Hub where he is responsible for driving company-wide technological innovation for its global brand portfolio. Prior, Jim served as the EVP for Digital Strategy at DreamWorks Animation with responsibility for strategic partnerships, investments and technology advancement.